Max Kehoe
House
WW (2009 – 2014)
A-Level Subjects
History, English, Spanish, Economics
University
Edinburgh
University Course
History and Spanish
Current Position
Development Executive, Amazon Studios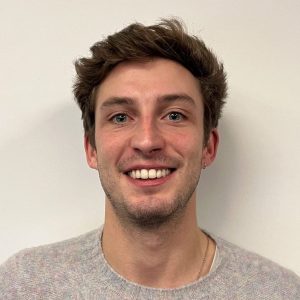 "Studying languages was important to me and my love for Spanish helped broaden my world view"
My A-level subject choices were based solely on what I enjoyed the most and fortunately, was equally good at, with my love for stories emphasised in History and English. I had always wanted to work in Film & TV and wanted to ensure my ability to distil a key central idea into digestible concepts developed. During my final two summers at Westminster, I worked as an office assistant in a couple of production companies and as a floor runner on an ITV show.
Following Westminster, I went to Edinburgh where I worked at the Fringe, moved abroad to study in Spain and worked during my summers at production companies as an office runner. Edinburgh was a hugely positive experience for me, it gave me the option to study abroad with Erasmus which, I would highly encourage, and gave me the freedom to work at the fringe and pursue my TV aspirations during my summers.
Studying languages was important to me and my love for Spanish helped broaden my world view, introducing me to a new world of cinema. As I didn't take a gap year, I decided to travel on my own through Mexico for 6 months following university and during this time I sent copious emails out to production companies asking for any form of work when I returned.
When I returned to London, I was offered a position as office runner at Sister Pictures (Chernobyl, Giri/Haji, Flowers) and spent much time with the development team, asking to read any scripts I could. I began writing script reports and this helped hone my development skills, identifying promising creative material from the extensive list of scripts we reviewed.
Fortunately, whilst developing The Power, with Amazon Studios, I met with their creative team and subsequently applied for the creative coordinator role. After the extensive Amazon interview process, I got the job. After 2 years in the role, I was promoted to Development Executive where I have overseen the commissioning and development of shows including The Devil's Hour, Mammals, The Rig and Jungle among many others.
Explore Other OW Profiles